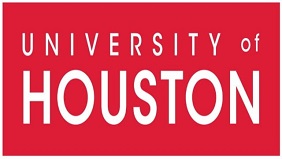 Job Description
Psychiatrist
STA004026
Diagnoses and treats patients with psychiatric conditions; provides consultation for University Health Center faculty and staff of component colleges.
Provides psychiatric evaluations for students who self refer or are referred by physician, counselor, faculty and/or staff.
Prescribes psychiatric medication and orders lab work as needed.
Provides consultation for professional staff at the Student Health Center and other University entities.
Conducts educational seminars on topics such as psychopharmacology and mental status exams for Health Center Staff and University entities.
Assists in the hospitalization of students as necessary; maintains confidential files and facilitates files exchange.
Responds to emergency situations on campus and is available for crisis intervention at all times.
Utilizes EHR system for recording patient histories, interactions, diagnoses, etc.
Routinely provides feedback to and reports to Chief Psychiatrist within the psychiatry clinic.
Performs other job-related duties as assigned.
Requirements:
Medical degree, specialized training in psychiatry and 3 years work experience.
Requires singular knowledge of a specialized advanced professional discipline or the highest level of general business knowledge, normally acquired through attainment of a directly job-related terminal degree or equivalent formal training in a recognized field of specialization that is directly related to the type of work being performed.
Requires a minimum of three (3) years of directly job-related experience after residency.
Preferred experience in treating young adults with mood, anxiety, adjustment, personality disorders, and ADHD.
Certification/Licensing - Requires up to date professional licensing directly related to the job, board certification within specialty and DEA registration with current and active controlled substance license, as specified on the job posting details.
Salary commensurate with experience.
Application Process:
Interested candidates must complete the
on-line application
. Posting number STA004026. All UH positions can be found on our website at
https://uhs.taleo.net/careersection
. Candidates must include a resume, cover letter, and a list of references with names and contact information in addition to the on-line application. Review of applications will begin on immediately.
The University of Houston strives to be an employer of choice by offering a full range of benefits to our full-time staff members. Tuition scholarships, a retirement plan, dental and full medical coverage are only a few of the benefits offered to employees at the University of Houston. From our award winning faculty to our active student body, UH offers the most diverse research university in the country.
The University of Houston is an Equal Opportunity/Affirmative Action institution. Minorities, women, veterans and persons with disabilities are encouraged to apply. Additionally, the University prohibits discrimination in employment on the basis of sexual orientation, gender identity or gender expression.
Apply Here
PI107605807
Employment/Position Type:
Full Time